"Today, after a 72 hour shift at the fire station,...
enigmaticrose: therewasabadwolf: iconicboyzstaygrand: This is worth a reblog.
Christopher Eccleston doesn't get enough love. Can...
enigmaticrose: He's my favorite Doctor, much love from this lady. Seconded (or really four thousand five hundred and seventy-seconded).
2 tags
2 tags
2 tags
2 tags
2 tags
2 tags
2 tags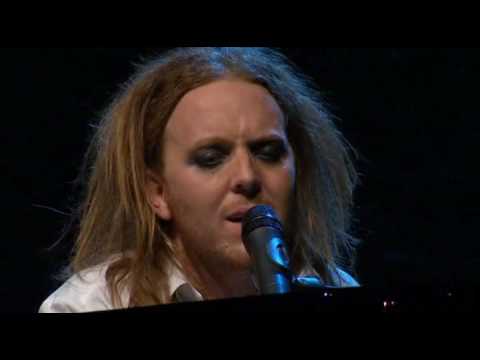 June 1, 2011
How the hell did that happen!?!?!!
Unaware.
I usually reserve that word for someone very special to me, but today I realized it belongs to me. I posted two images in a row from the same artist (Mr. Hipp, see the Memorial Day post and the one previous) and didn't even realize it until now. So, that's me today, unaware.
1 tag
Damn, neither of them shot first...
…it was Tintin all along.
2 tags
...never bathe in the same river twice.
Christopher Eccleston was my first Doctor. I don't count the brief glimpses of Doctor #4 on PBS as a child, back then it rather confused me (and possibly set a deep seated fright in me, hence why it took some 25-30 years to actually watch the show). Admittedly I haven't seen much beyond those hazy scenes so long ago, so all my Doctors are of the modern variety, the Russel T. Davies...
Advice is autobiographical...
…that is the smartest thing I've read in a long time. The guy who said it, said some other good stuff, too. Steal what you need from that.
1 tag
Oh, wait! Somebody got this campaign going... →
3 tags
Raiders Redux
So, I'm waiting for the Special Edition of Raiders of the Lost Ark. You know, the one where they edit it so that the swordsman whips a gun from behind and goes to shoot, but then Indy quickly dispatches him in a righteous kill. I have the "Indy Shot First" shirts ready and waiting. Any day now…
Script Frenzy - Day 21 (the I've decided I've...
So, yup. I'm definitely not going to win this year. I'm good with that. The main reason is I wound up having two projects going on at the same time, and the other one sparked and kicked in the other day, and while Script Frenzy is fun, this one has more of a real end to it. A finished product that will be seen by people. That said… I'm still working on the comic script I...
1 tag
On being a follower
It's amazing how quickly and how far you can fall behind when you subscribe to 137 blogs, over a dozen podcasts and almost 25 tumblr feeds. I used to watch up to thirty hours of TV a week as well, but now I'm down to about 5 or 6. It feels like being a leader would be less work… Thought that should be noted. Also, 137 is my favorite number, and it gave me pause when I just...
Script Frenzy - Day 4 (the addendum, and snazzy...
Decisions, tougher when you solicit opinions. I decided to send out the two ideas to a few among the friends/family set. Two responded, two have yet to. I have decided one thing tonight, never solicit opinions to an even number of people, your chance of getting a split decision is rather large. Of the two that responded, each picked a different option (sigh). And each had interesting reasons...
2 tags
On the Martian Plains: A 100 Word Story
Umberto stood on the edge of the rubble strewn crater. There was little time, the radiation levels from the crash rising as the ship's core reached critical. His suit could only hold back so much. Looking down, he saw the enemy Venusians crawl out from the wreckage. One had three arms lefts, the ichor oozing from its missing appendages. There were moments left to decide. Kill them, or let them...
3 tags
Script Frenzy - Day 4 (in which a decision is...
I spent the weekend finishing Agatha Christie's Murder on the Orient Express and quite enjoyed it. And like Poirot trying to deduce who the killer on that ill-fated train ride was, I have tried my best to puzzle out what story I wanted to tell for this challenge and got myself stuck (perhaps if I were Belgian I would have better luck). All the film ideas I had are a bit underdeveloped to do...
2 tags
Script Frenzy - Day 1 (through 3, because I'm a...
OK. Full report. No holding back from you. Zero pages today (and even with another six hours to go, that won't change). No joke for the fools. I'm starting this on Monday, 4/4, because the last week has been hectic and I have yet to decide on the story I'm telling. And I don't even know why I'm telling you people this, I should just listen to Derek Sivers,...
2 tags
2 tags
Well, what the hell!
Almost a month since I checked in, and now a week before Script Frenzy, and that'll be followed up by my second attempt at a novel. I don't really count my first attempt, that was a collaboration on a licensed property I only had enough interest in to say yes to, but not really enough to hold the necessary care in my heart to do properly. I walked away after leaving the other...
1 tag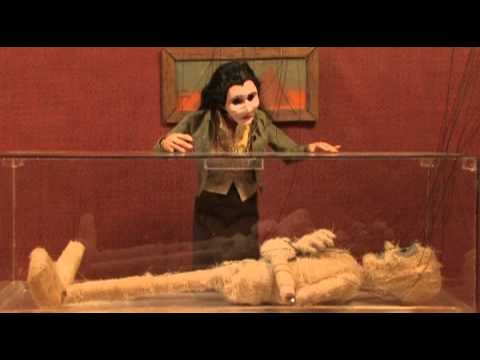 3 tags
Is Levar Burton the new Betty White?
Last week, Community. This week, The Big Bang Theory. Next thing you know he'll be doing spots on The Soup. Oh, wait…
1 tag
1 tag
Everybody likes a list...
So, seven things about me: 1) I currently have 692 post waiting for me to read/review in my Google Reader. I fear I may never read them all. 2) I have bought more books than I will ever have time to read. See #1. 3) My wife just sneezed… 4) …twice. 5) I want to read Jack Kirby's 2001 comic but am waiting until the guy I won issue #3 from on eBay sends it to me. It's...
3 tags
Three months...
…and I still haven't gotten any further in my NaNoWriMo novel. I think I should give up. … Given up. But there's always Script Frenzy in April.
A small thank you...
…to our veterans, for your dedicated service. Thanks! Image courtesy of Ace Clipart  
2 tags
A tale of ebooks, fallen angels and a lack of...
So, last night I finished reading my first full length ebook on my iPhone's Kindle app, Richard Kadrey's Sandman Slim. It cost me some sleep, but the story was racing toward the end and I couldn't help myself. I hadn't read anything longer than a short story prior to that, and wasn't sure how I would take to ebooks. The verdict? I think I'll be just fine with...
1 tag
1 tag
1 tag